Fundraising for Palestine
Please join us in our upcoming charity classes, in hopes of raising funds, awareness and prayers for our brothers and sisters in Palestine. United in our support for Palestinians.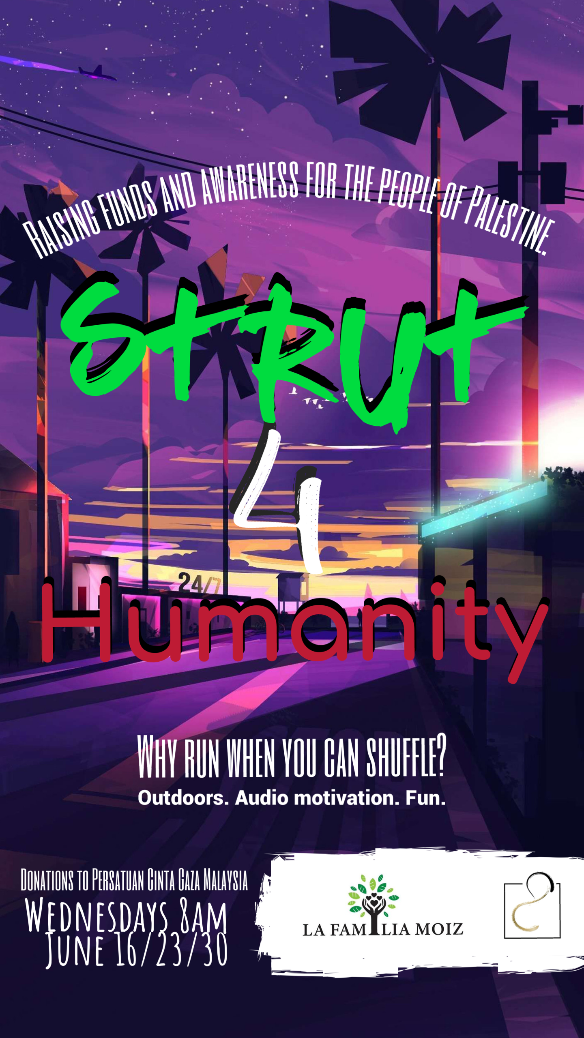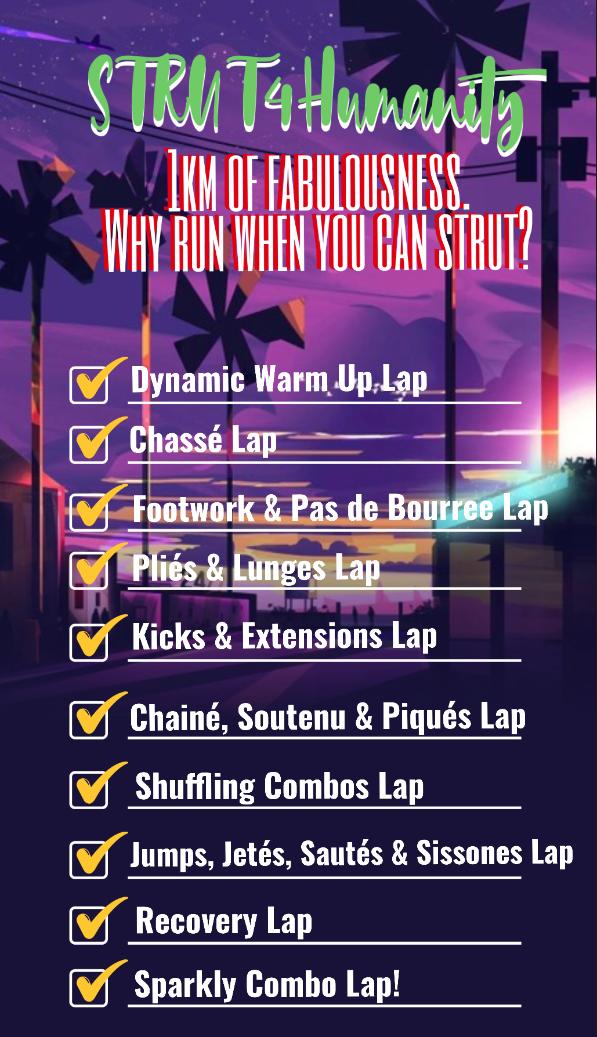 This one's for everyone having a hard time getting motivated by the same old HIIT exercises. why exercise when you can dance? Why walk or run when you can STRUT.
In these 45-min training sessions, you will expand and elevate your technique and stamina as we venture outdoors (solo but united and motivated with the help of snazzy technology).
1km goes by really fast when you're having fun. Get those steps in… but do it with plenty of sparkle. All for Persatuan Cinta Gaza Malaysia and LaFamiiaMoiz for humanity.
We can't wait to STRUT with you.
You will need earphones, your phone and Zoom (both audio and video). You will also need to find outdoor space measuring 100m in distance. These will be solo classes to adhere to strict FMCO SOPs. But we will train TOGETHER and united for the people Palestine.