COMPANY TEAM TRAINING SCHEDULE
If you are on this page, you are a part of our Company and we are so delighted to create with you!
CONGRATULATIONS for sparkling through auditions (intermediate/accelerated and advanced teams) and our productions (CREW & Drama Club)!!
This schedule is for Company members only - please book your technique and production classes accordingly.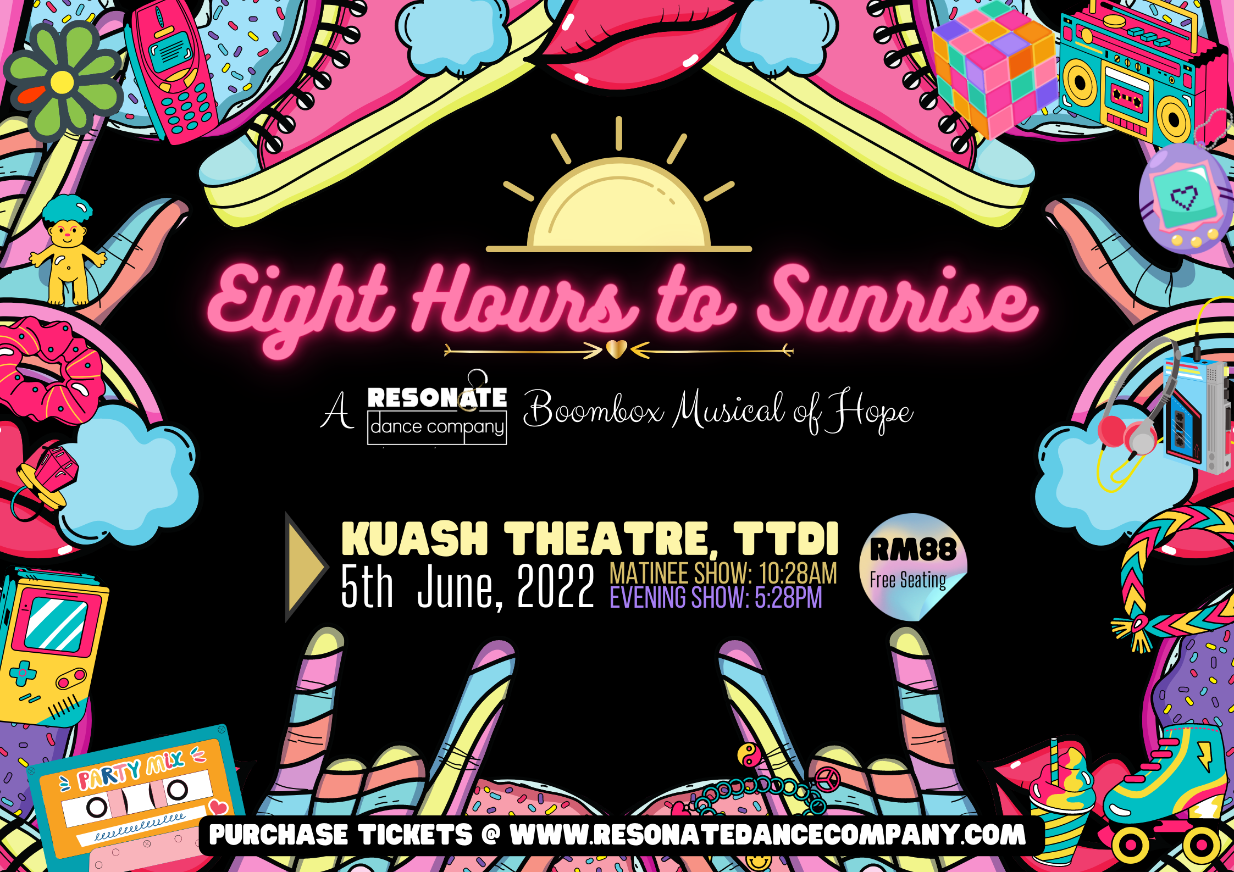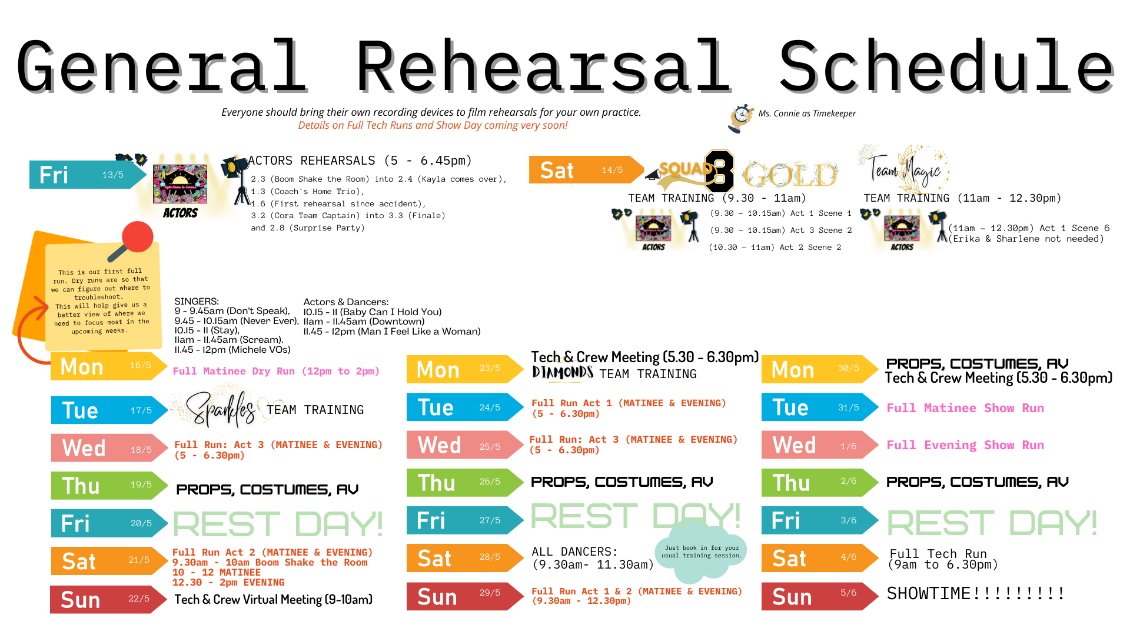 Everyone has given this production so much dedication and team spirit, and we are so grateful for all of your brilliance. Now it is crunch time and time to glue it all together after months of rehearsing separately in our different modalities, be it dancing, singing, acting, backstage, or chauffeur duties ;).
Please refer to the above schedule to book in to the times you are needed (and very much appreciated).
Please check with your relevant group chat for which dates are compulsory and which are not mandatory (but would be highly suggested) to come to. We are nearly there and thank you so much for your patience and support throughout this entire process.
Your packages will deduct for an hour but you will need to please refer to the actual call times reflected on the schedule above.
You will not be required to book in for the week of 30/5 - 5/6.
FULL schedules for Tech Run and Show Day Call Times will be shared to your relevant WhatsApp groups shortly.
6.30 - 8pm
STUDIO/VIRTUAL
DIAMONDS
BIG KIDS DANCE TRAINING WITH ULA
ADULTS
5.15 - 6.45pm
STUDIO
INTERMEDIATE TEAM TRAINING WITH MS. SABRINA/MS.ULA
PROGRESSIVES & EPICS
8.30 - 10am
STUDIO/VIRTUAL/OUTDOORS
DIAMONDS
BIG KIDS DANCE TRAINING WITH SABRINA/ULA
ADULTS